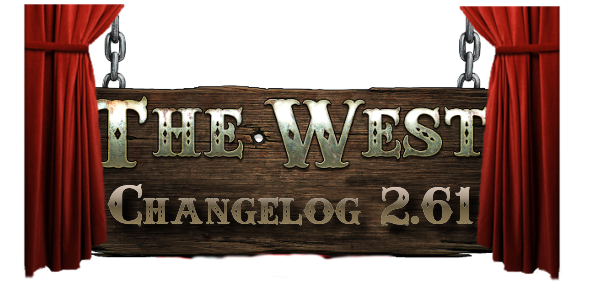 We are planning on applying the patch to version 2.61 on Tuesday, August 29th. Please keep in mind and that the date, time and content of the patch are subject to change.

Crafting ranking
We have implemented a crafting ranking which you will be able to find by clicking on a new tab in the ranking window. Beside the ranking number and the player name, you are able to see other player's crafting points, how many items they have crafted, how many recipes they have learnt and the player's profession.
Fort battle score
Now the fort battle score is displayed in a new column on the fort battle ranking and the number of total fort battles; and the number of total wins have been removed.
Chat optimizations
We improved the performance of the chat, so we may be able to allow more players per general chat in the future.

​
Questline "Prison Brothers"
When playing the quest "Meeting with the President's team" it is no longer required to buy the shotgun item. Players can choose how to get this item or use it if they have it in the inventory already.
Repeatable questlines
We fixed some bugs that would have led to major issues at the second iteration. Affected questlines:
West Point
Oktoberfest is coming
The three-day fiesta
Ded Moroz
We hope you like the changes this update brings to the game. As always we are looking forward to your feedback!
Best regards
Your The West Team