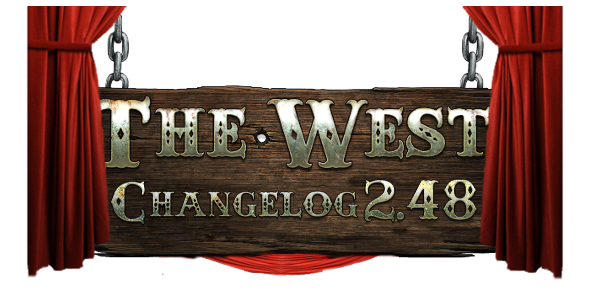 We are planning on applying the patch to version 2.48 on Tuesday, January 17th. Please keep in mind and that the date, time and content of the patch are subject to change.

New Questline " Incredible Journey"
Pack your bags and be part of a grand tour through the Wild West, visiting the Grand Canyon and other very interesting places. Your driver has a lot to show you.
The new questline contains 11 quests for level 129 or higher.
For finishing the final quest, the achievement "Around America" will be awarded.
Boosted Notification Performance
We optimized the behavior when a friend logs in or out of the game to perform significantly faster.

Improved rounded value for luck bonus
The luck bonus of Henry's poker game was rounded to no decimal. Now the numbers are more precise.
Fort Tooltips
Fort battle tooltips will return to their usual position instead of appearing in the far corner of the window.
Town Hall/Chat Scrolling
Scrolling the tabs of the town hall window will no longer scroll your chat tabs.
Fists and Stones
Any remaining default items (fists and stones) will be removed from your inventory.
Phantom Blackboard Players
Members of a town will no longer appear in the players section of the blackboard.
Export Markers
It is again possible to export markers in Edge and Chrome.
Player Deletion
Deleting very old characters should no longer timeout.
We hope you like the changes this update brings to the game. As always we are looking forward to your feedback!
Best regards
Your The West Team