You guys made it to post
1000
! That is very impressive!
Maybe you have seen so many pictures of animals, that you are a bit done by now.
Well, for this final sidequest you will not have to look at pictures from animals, but only at the word (over and over in different languages).
What do you have to do?
Send your
solution
to the wordsearch in THIS TOPIC
and
include for each word you had to find what
language
it is!
Dont forget to let us know on what world you would want a reward.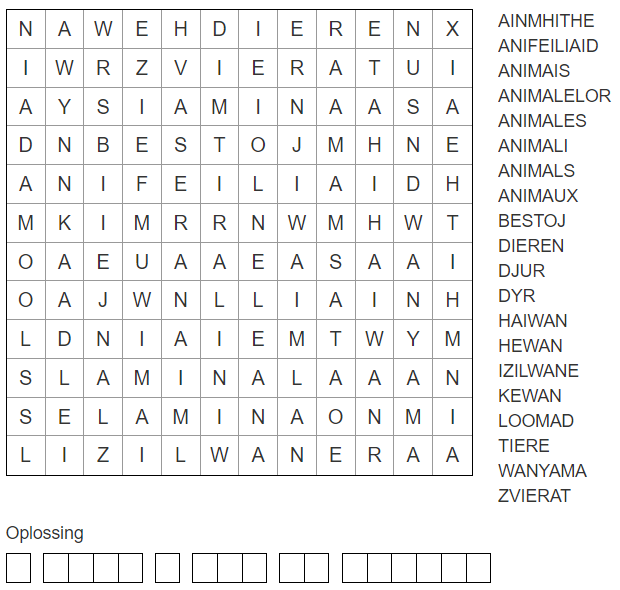 Deadline:
november 1st 2022 at 00.01 servertime
Rewards - Drawn at random:
5x 100 Nuggets
5x Choose 1 animal from the Farmer's Crate
Good luck!
Your The West Team