Howdy Cowboys and Cowgirls!
Today's contest is Who am I, you will have to guess the person with the given clues. Every correct guess is one point and the players with the most points will win a
Pretzels Container
. If there are more than 12 winners, the winners will be drawn.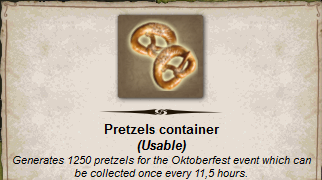 Deadline:
The contest will last till
Monday 23:59, 19th September 2022
.
Entry to the contest:
Please submit your answers in this thread as a new comment. Please note, during the contest the comments can be viewed only by staff and the sender. Only one entry can be made, editing the answer is not possible.
General contest
rules apply.
IMPORTANT!
Please indicate along with your answer the
World
on which you would like to receive the Pretzels Container in case you win.
(Rewarding will happen in 24 hours after the contest deadline.)
Person 1
Clue 1: I lived from 1838 till 1910 and I was born as a slave.
Clue 2: I had 11 children.
Clue 3: During my 32 years as a federal peace officer, I arrested 3,000 felons and killed 14 outlaws defending my life during arrests.
Person 2
Clue 1: I lived from 1850 till 1908 and I was born in Alabama.
Clue 2: In early adulthood, I was working as a buffalo hunter in Texas.
Clue 3: I was coauthor of a book about my pursuit of an infamous outlaw and his gang.
Person 3
Clue 1: I lived from 1859 till 1881 and my parents were Irish Catholics
Clue 2: I was part of the Regulators.
Clue 3: The bounty issued for me was $500.
Person 4
Clue 1: I lived from 1829 till 1909 and I was born near Turkey Creek
Clue 2: My wife and children were murdered when I was a young man.
Clue 3: The last 23 years of my life were as a prisoner of war.
Person 5
Clue 1: I lived from 1860 till 1926 and I was born in Ohio.
Clue 2: At the age of 15, I won a shooting competition against a professional marksman and the following year I married him.
Clue 3: In 1885, I was employed by Buffalo Bill's Wild West show.
Person 6
Clue 1: I lived from 1847 till 1882 and I was a son of a preacher.
Clue 2: I was shot twice before I became an outlaw.
Clue 3: I am portrayed as a Wild West Robin Hood.
Person 7
Clue 1: I lived from 1848 till 1929 and I was born in Illinois.
Clue 2: During my life, I was a lawman, buffalo hunter, saloon keeper, miner, brothel keeper and boxing referee.
Clue 3: I was the last surviving participant of the gunfight at the O.K. Corral when I died
Psst, after every person there is at least 1 named item or set in the game
Good luck
Your The West Team