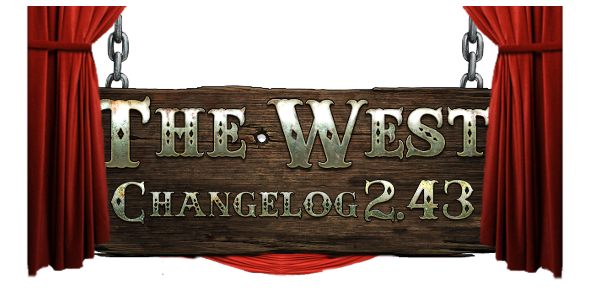 We are currently planning on applying the patch to version 2.43 on Tuesday, September 27th. Please keep in mind and that the date, time and content of the patch are subject to change.

New quest-line: "Space: The New Frontier" (this is NOT a repeatable quest-line)
The Sheriff John Fitzburn can not stop to think about the space after reading an article in the newspaper. Help him to observe the sky and make new findings together!
A new quest-line containing 13 quests is now available for all players level 135 or higher.
For finishing the final quest, the achievement "Space Adventurer" will be awarded.
New country belts
12 new country belts have been added to the game, some of them long time requested by the community. They will be available in the shop shortly after the update.












Quest "Find the Kelly" in "The Colcord Story"
A hint was added to the quest "Find the Kelly" to make it easier to complete.

The item "Fridolin's festive horse" from the Oktoberfest 2016 had twice a mobility attribute bonus instead of one dexterity and one mobility attribute bonus.
The quest item "Basket with a child" from the quest-line "Black Treasures" had a wrong image and looked like a leaflet.
We hope you like the changes this update brings to the game. As always we are looking forward to your feedback!
https://forum.the-west.net/index.php?threads/version-2-43-discussion.57230/
Best regards
Your The West Team