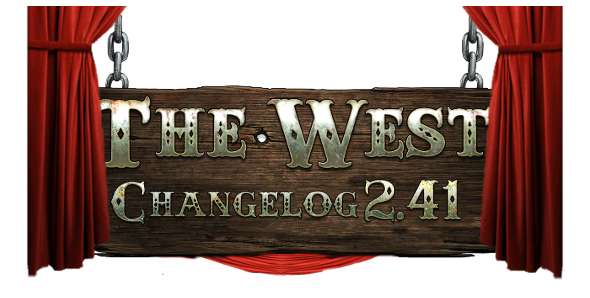 We are currently planning on applying the patch to version 2.41 on Tuesday, August 30th. Please keep in mind and that the date, time and content of the patch are subject to change.

New quest-line: "Business Idea"
https://jira.innogames.de/browse/WEST-11091
Help Maya to set up her own business so that she can earn money and get herself the handbag of her dreams!
A new quest-line containing 11 quests is now available for all players level 128 or higher.
For finishing the final quest, the achievement "Business with Maya" is being awarded, as well as a new title "Artisan"
Independence Day event items now auctionable

The Blacksmith, Chinese Hose Runner and Stranger from the North are now auctionable.

Indian Village not available during "The Campaign"
The quest "Preparations" of the quest-line "The Campaign" requires to go to the Indian Village, but the quest giver was not available for some players.
Colcord's high boots
The high boots from the Colcord set had twice a mobility bonus by mistake.
We hope you like the changes this update brings to the game. As always we are looking forward to your feedback! (link discussion thread)
Best regards
Your The West Team
Last edited by a moderator: