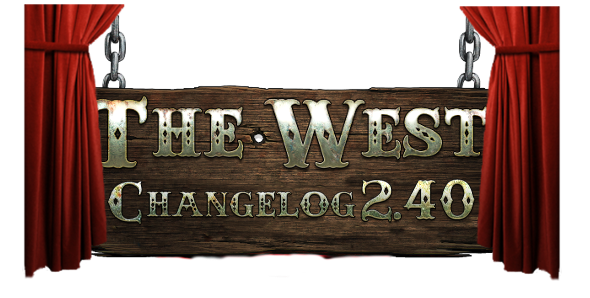 We are planning on applying the patch to version 2.40 on Tuesday, August 9th. Please keep in mind and that the date, time and content of the patch are subject to change.

New quest-line: "The campaign"
https://jira.innogames.de/browse/WEST-11058
Your Indian friends urgently need your help because the Whites want to take the old land from the Sioux! Will you be able to achieve an agreement or is war the only alternative in this case?
A new quest-line containing 16 quests is now available for all players level 130 or higher!
For finishing the final quest the achievement "Indians' friend" will be awarded. Furthermore depending on the decision with 3 different quests will award the title "Superperforator", "Disturbed grandpa" / "Disturbed grandma" or "Cannon fodder" will be granted.
Special quest-line: "The Colcord story"

Meet Charles Colcord, successful cattle rancher, U.S. Marshal, Chief of Police, businessman, and pioneer of the Old West... What a hell of a guy!
This quest-line contains 13 quests and can be started from
August 11th
(11:00)
to
September 30th
(23:59)
for all players who finished Showdown (Save the saloon, part 2)!
For finishing the final quest the achievement "Colcord's Friend"
which will grant you the title "Businessman" is being awarded. Furthermore the generous Mr. Charles Colcord will give you a very special present.
We hope you like the changes this update brings to the game. As always we are looking forward to your feedback!
Best regards
Your The West Team