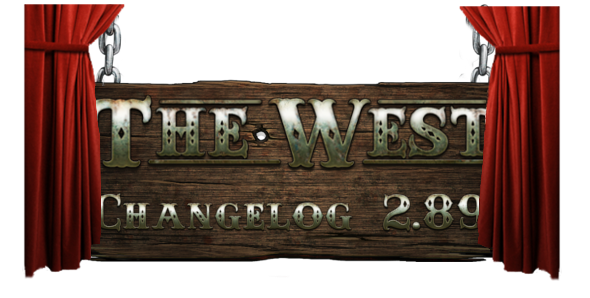 Howdy Cowboys and Cowgirls,
We are currently planning on applying the patch to version 2.89 on Tuesday, November 6th. Please keep in mind that the date, time and content of the patch are subject to change.

​
Flower Pot
The big flower pot and the flower pot have a wrong description. The big flower pot can give you flowers in every 23 hours, and flower pot in every 11.5 hours.
Dead Hawk Dancer's chest
The Dead Hawk Dancer's chest contained two necklaces, one of these has been replaced with the correct clothing item.
The Headless Horseman
Quest "Times of trial" has a wrong Town name inside the quest text.
The white hawk and totem
The set bonus of the white hawk and totem miss the 35% more experience from jobs, duels and fort battles and also has extra HP bonus, which shouldn't be there.
​
Thank you for playing The West!
Sincerely,
Your The West Team