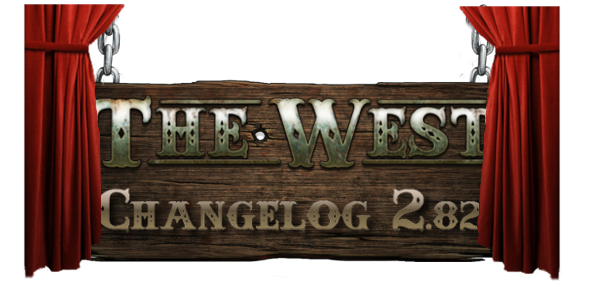 Howdy Cowboys and Cowgirls,
We are currently planning on applying the patch to version 2.82 on Tuesday, July 24th. Please keep in mind and that the date, time and content of the patch are subject to change.

The Long Walk
You will have to gain the acceptance of Indians as a full member of Waupee's friend tribe in order to help them face serious difficulties.
This questline contains 15 quests and is available for every player whose character has level of the character equal or higher 56. For finishing the final quest, the achievement "The Walker" is being awarded.
1st key
The 1st key can be found on the Premium chest and can be sold on the town market.

​
One of all...
The quest
One of all... (The legend of the golden rifle)
requires you to equip the golden gun. However, it is possible to complete the quests after it without completing this quest. Eventually, you could lose the golden gun and get the shiny one, making it impossible to complete this quest.
The rare Independence Day chest
The Rare Independence Day chest is unique. This leads to the issue that If you have already one in the inventory, you are unable to win another one.
Thank you for playing The West!
Sincerely,
Your The West Team