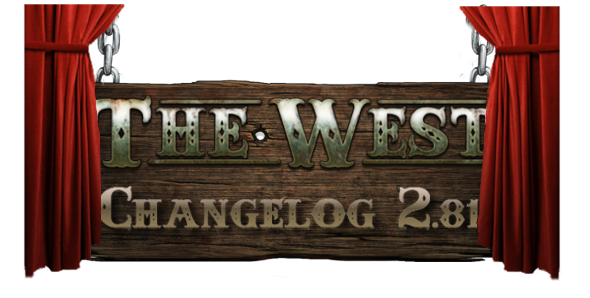 Howdy Cowboys and Cowgirls,

We are currently planning on applying the patch to version 2.81 on Tuesday, July 10th. Please keep in mind and that the date, time and content of the patch are subject to change.

Forum Affront Reports
It is now possible to report forum posts made after 25 May.
Golden Gun
Are you dreaming about the perfect shiny golden weapon for forts battle? Now, you have a chance to improve your golden gun!
This questline contains 5 quests and is available for every player who already found the golden gun and and the level of the character is equal or higher 87.
Old Man Hackett (legendary golden colt) has 0 health
The quest "A letter from someone" requires players to shoot (KO) Old Man Hackett. However, he starts the duel with 0 health, which makes it quite easy to knock him out.
Description of new level dependent bonuses
Some bonuses, such as multiplayer defense (fort battle sector bonus), were not visible in full (the numbers after the decimal point were not visible).

​
City Bank Issue:
Some players could have deposited their dollars into not their bank without knowing it. The tax charged on such transactions was too low.
Chat command description for "rights" is incomplete:
The chat command description for the fortbattle chat command "/rights" is incomplete; the rank "Sergeant" is missing in the list of ranks.
Sheet on the shop is in English:
One of the SHOP bookmarks was displayed incorrectly.
Upgrading an item with a speed bonus of 100%:
Upgrading an item that has a speed bonus of 100% increases that bonus by 100%.
Wrong access requirement in quest 2498:
Quest
Engineer from Europe
from the repeatable version of "West point" contains a wrong access requirement.
Lonesome Cowboy - bonus description:
The multiplayer bonuses of the Lonesome Cowboy vest and pants did not appear correctly.
Thank you for playing The West!
Sincerely,
Your The West Team