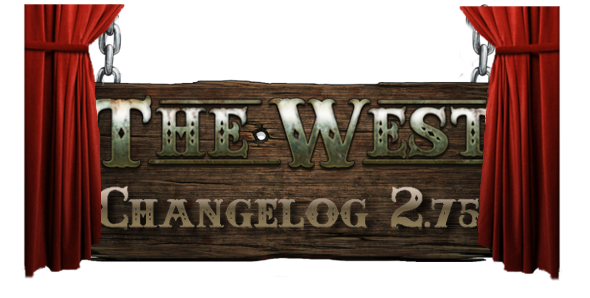 We are planning on applying the patch to version 2.75 on Tuesday, April 17th. Please keep in mind that the date, time and content of the patch may change.

​
Golden set
Do you have the old and beautiful golden weapons? Do you want to use them, but the weapons are not as good as they once were before? We have good news!
The new golden weapons are back with new bonuses. With this and the next 2 updates we will give you an opportunity to find the new weapons with new questlines.
The legendary Golden Colt
Do you want to improve your golden colt? Go to the saloon and check how you can do this.

​
The new Easter chests
Some chests did not have the correct description. This has been fixed.
"But what about the flag?
The quest "But what about the flag?" (Betsy Ross flag) was shown twice.
We hope you like the changes this update brings to the game. As always we are looking forward to your feedback!
Best regards
Your The West Team