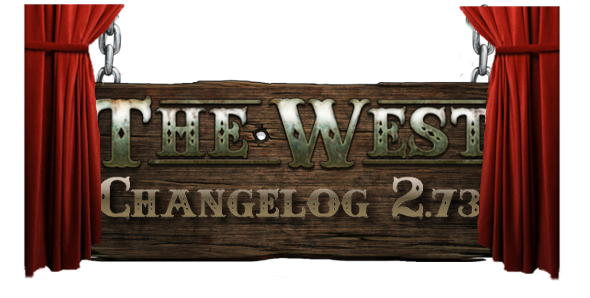 We are planning on applying the patch to version 2.73 on Tuesday, March 13th. Please keep in mind that the date, time and content of the patch are subject to change.

Traveling Fair
The Traveling Fair is back! After we had to deal with some balancing issues in December 2017, we now fixed these issues and the feature will be reactivated on all markets.
Groom's set
Originally the groom set wasn't supposed to be auctionable, since it was the personal reward set of last year's Day of the Dead event. Unfortunately it became auctionable by accident, this was fixed with the previous update though. Thanks to your feedback we decided to make the whole set auctionable again. Please keep in mind that this is an exception, the next personal reward set won't be auctionable.

Oktoberfest winner set's
The Landsknecht set (Oktoberfest 2017 winner set) did not have an experience bonus, while all other world winner sets did.

Achievement "Waistcoat"
The achievement "Waistcoat" had a wrong icon.
Achievement "Slowly but surely"
The achievement "Slowly but surely" had a wrong icon.
Sullyvan's set
The animal instinct set bonuses of Sullyvan's set were not combined into one value and it was too low.
Tom Sawyer's compass
The buff "Tom Sawyer's compass" was mistakenly upgradeable. Since it is a buff, it isn't supposed to be.
Crafting points
Some high level recipes remained in the green category, although 700 crafting points had already been reached.
Christopher Parade
Some players were not able to finish the questline "Christopher parade". Now everybody should be able to complete it.
We hope you like the changes this update brings to the game. As always we are looking forward to your feedback!
Best regards
Your The West Team