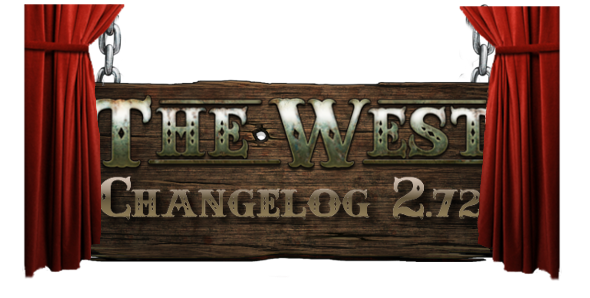 We are planning on applying the patch to version 2.72 on Tuesday, February 27th. Please keep in mind that the date, time and content of the patch may change.

Carnival event
A new event, with an amazing set for free... Ahh, not exactly for free, because to collect all the clothes you would need finish quests and find some items doing jobs.
This event will be running from March the 6th until March the 20th. So, take a rest, save some energy for next weeks, and good luck!
More details will be given with the Carnival's event forum announcement soon.
Holiday revolver and Rotten egg
Holiday revolver was a melee weapon and the Rotten eggs was a gun. We changed the names and pictures, but the bonuses are still the same.

Avatars in Town Forums
Avatars will again appear correctly in the town forums.
Different items settings
From now Builder, Scout and Prospector's set items have the same tradeable and auctionable settings.
Builder stetson
The Builder's stetson had the wrong image. This has been fixed.
Wright Brothers' hat
Wright Brothers' hat was missing a fort battle defense bonus. This has been fixed.
Easter Basket (Repeatable)
The repeatable quest "Easter Basket" is available at the same time as the regular one.
Happy Holidays, Henry Walker!
It was possible to finish the repeatable quest "Happy Holidays, Henry Walker!" and receive the final reward of the questline without doing the previous steps.
"Time" is not upgradeable https://jira.innogames.de/browse/WEST-11927
Item "Time" from the Ghosts of Christmas set is not upgradable.
Benjamin Franklin shoes
Item Benjamin Franklin shoes had the wrong requirement for characters being able to use it.
Docile steed
The docile steed had a level requirement of level 100, while other items in this set and similar set horses can be worn at level 1.
We hope you like the changes this update brings to the game. As always we are looking forward to your feedback!
Best regards
Your The West Team