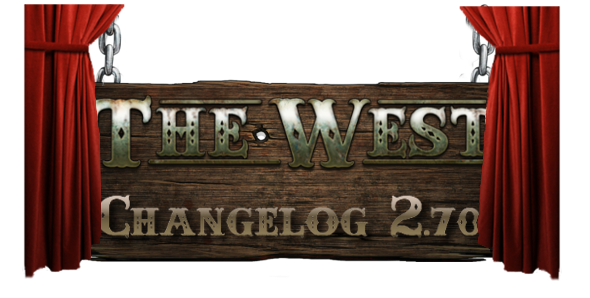 We are planning on applying the patch to version 2.70 on Tuesday, January 30th. Please keep in mind that the date, time and content of the patch may change.

Winter Treasure
From Jan 31st 11:00 until February 13th 23:59 all players will be able to find snowballs while doing jobs on the map. Either a random item or one of four different parts of a maps are contained in every snowball. Collect all four parts of the map in order to unlock a new questline! This questline contains five quests and will be available for players who have reached level 10.
When finishing the last quest, a new item is awarded. More details will be given in a separate forum announcement soon.
IFBC 2017 Rewards!
The rewards for the participants of last year's International Fort Battle Championship are finished now and ready for distribution. More information to follow.

​
Questline "Magic World" not available
Unfortunately this questline wasn't available as expected. It is now possible to play the questline through until the beginning of March.
Wrong item image
The Field cook's chest had a wrong image.
Groom set
The bonuses of the Groom set were not set correctly.
Gnome and Elf fort battle weapons
The fort battle weapons of the Gnome's and Elf's sets did not deal enough damage.
Wrong achievement icon
The achievement "Warrior" had the wrong icon.
Select box header
The headers of select boxes were no longer displayed.
Unsortable table
The fort battle statistics tables in the cemetery window were no longer sortable.
Achievement rewards not displayed
The rewards of achievements were no longer displayed in reports and in the achievement window.
Construction ranking
The fair construction value in the 4th column of the construction ranking was displayed as a time value, although it is the absolute number of gained construction points.
Broken achievement category
On some worlds it was no longer possible to open the achievement category "Questlines" in the achievement window.
We hope you like the changes this update brings to the game. As always we are looking forward to your feedback!
Best regards
Your The West Team