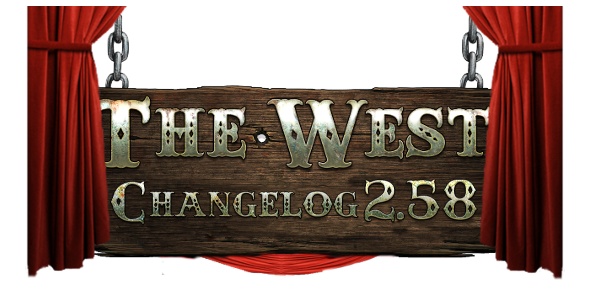 We are planning on applying the patch to version 2.58 on Tuesday, July 18th. Please keep in mind and that the date, time and content of the patch are subject to change.

​
Removed 'True Friendship' Achievement
The achievement 'True Friendship', for inflicting friendly fire in adventures was removed from the game. Players with this achievement will lose 50 achievement points.

​
Fort Battle Bonuses
There were still some problems with item bonuses and set bonuses (Wright Brothers' set, The Outlaw's set...) which are now fixed.
Questline West Point - Letter from Washington
There were problems with finding the required item while playing the repeatable questline "West Point".
Questline "Betsy Ross"
The quest giver "The Young Marshal" didn't appear for many players. This has been fixed.
Character Speed Display
Some Speedy Gonzales were so fast their speed couldn't fit in the character menu. This will no longer overflow onto the next line.
We hope you like the changes this update brings to the game. As always we are looking forward to your feedback!
Best regards
Your The West Team
Last edited by a moderator: