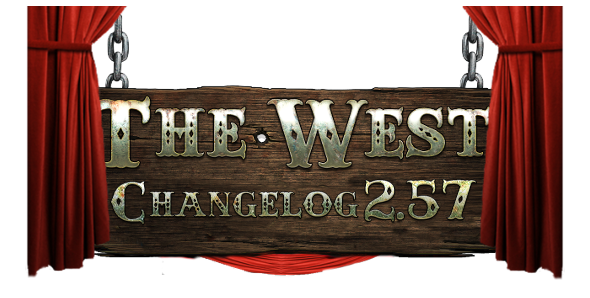 ​
We are currently planning on applying the patch to version 2.57 on Tuesday, June 27th. Please keep in mind and that the date, time and content of the patch are subject to change.

New Questline "Sailor"
Sailors were finding their way to the Wild West, hoping to find some gold and other treasures they could bring home to their queen. Traveling home to Spain they got robbed by pirates. What happened? Both Waupee and Maya have a very delicate secret they want to share with you.
This questline contains 12 quests for all players.
For finishing the questline the achievement "Top secret" is being awarded.
New questline "Betsy Ross flag"
Help our friends to find a flag so that the Independence Day Party will be saved! This questline contains 16 quests for all players and will be available from July 4th.
For finishing the questline the achievement "The first American flag" is being rewarded.
New item collection
The pearl handbag can now be purchased in the shop for 300 nuggets/bonds.

​
Fort Battle Bonuses didn't work properly
Fort Battle damage bonuses have been broken for some time.
Affected sets:
The Outlaw's gear
Stranger from the North set
Cook's item set
Cook's animal set
Wright Brother's clothes set
Pat Garett's set
Pat Garetts' weapon set
Hawaii weapons set
Affected items:
Venomous snake
Stone arrowhead

Collection items can now be found several times
While every collection item could be found once only at jobs in the past, it is now possible to drop them multiple times.
We hope you like the changes this update brings to the game. As always we are looking forward to your feedback!
Best regards
Your The West Team