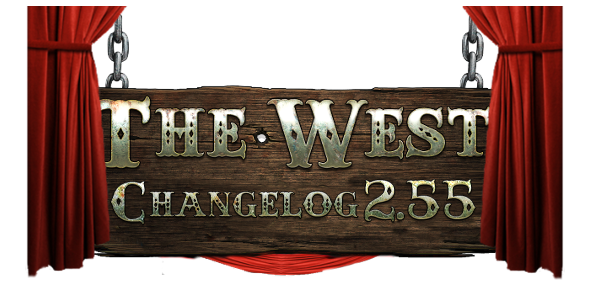 We are planning on applying the patch to version 2.55 on Tuesday, May 9th. Please keep in mind and that the date, time and content of the patch are subject to change.

New questline "9th Birthday party"
Happy Birthday, The West!
Please help our friend Henry Walker to prepare a tasty birthday cake and celebrate the 9th Birthday of The West.
This questline contains 3 quests for all players. For finishing the final quest, the achievement "9th The West Birthday" is awarded.
Coming up: Vanity Sale
From May 11th until May 13th some new items will be available in the shop. Topic: American Football.
New questline "Big Football Match"
For the upcoming Sale on May 11th there will be an additional questline with 10 quests available for all players.
Are you ready for the big game?
For finishing the questline, the achievement "Meeting a football legend" is awarded.
Easter event - sets
Pat Garrett's set, John Wesley Hardin's set and Butch Cassidy's set are now upgradeable, auctionable and tradeable.
New item collections
New items can be found by finishing different jobs and quests. Together with items from the shop and some quest reward items, new achievements can be received for every complete collection.

​
Migrations
On some markets we had issues with migrations. Players stuck in the queue and couldn't migrate to another world. This has been fixed.
We hope you like the changes this update brings to the game. As always we are looking forward to your feedback!
Best regards
Your The West Team