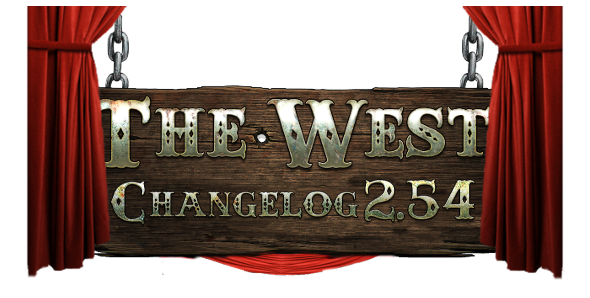 We are planning on applying the patch to version 2.53 on Tuesday, April 25th. Please keep in mind and that the date, time and content of the patch are subject to change.

Veteran Shop
We added another item on the Veteran Shop. For 150 Veteran Points you will get the item "Three clover leafs".

​
Saloon - Incorrect sorting
By trying to sort columns in Saloons of other towns the column was listed alphabetically. Now the column is sorted by e.g. duelling level or transfer time.
"Refer a Friend" - alert
This alert popped up with every login. This issue is now fixed.
Changing E-Mail addresses
Changing the own E-Mail address wasn't possible in the settings.
Bond letters
After reaching 3000 bonds it was still possible to open bond letters, even without receiving anything from them.
We hope you like the changes this update brings to the game. As always we are looking forward to your feedback!
Best regards
Your The West Team