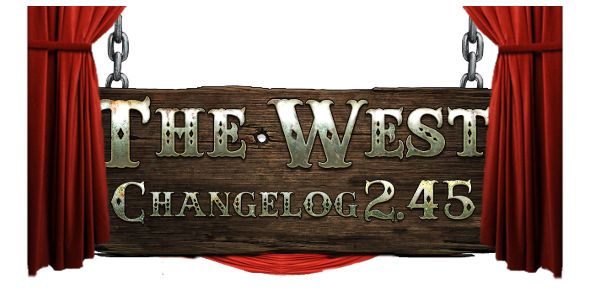 We are planning on applying the patch to version 2.45 on Wednesday, 26th of October 2016. Please keep in mind and that the date, time and content of the patch are subject to change.

New event: "Day of the Dead"
The Day of the Dead celebration 2016 will start from October 27th with brand new rewards to win!
New event quest-line: "The three-day fiesta" (repeatable quest-line)
As with every year, Maya wants to celebrate the Day of the Dead. This year however, she wishes to spend the time with a Mexican family and take part in their fiesta.
This quest-line contains 12 quests and is available for every player who already finished the quest "Showdown (Save the saloon, Part 2)".
For finishing the final quest, you will receive the achievement "Día de los Angelitos" which will grant you the title "La Catrina helper".
This new quest-line will be available on October 27th and only for a limited time! In order to unlock this new quest-line, players from the world need to unlock stage 3 of the social rewards from the Day of the Dead event.
New quest-line: "Summer time" (non repeatable quest-line)
It is still summer time in the Wild Wide West! Help Maya organize a summer party but watch out for Henry as he could be playing against it!
A new quest-line containing 15 quests is now available for all players level 120 or higher.
For finishing the final quest, the achievement "Summer Time" will be awarded.
Fort icons on mini-map
Fort icons now have different icon sizes based on the fort size on the mini-map.
Wheel Lock Militaria set
Some bonus from the Wheel Lock Militaria set were missing. The set has been re-balanced.
Black shawl level requirement
The Black shawl now requires character level 80 instead of 90 in order to complete the quest "A man's last will" of the quest line "The right and the left hand of the devil".

Wright brothers' set bonus
The Wright brother's set health point bonus was split in the description instead of being accumulated.
We hope you like the changes this update brings to the game. As always we are looking forward to your feedback! (link discussion thread)
Best regards
Your The West Team
Last edited by a moderator: