The West Team
Community Manager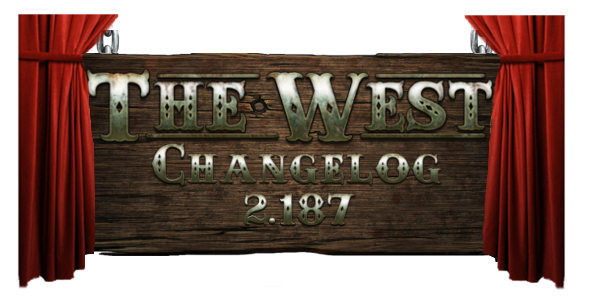 We are currently planning on updating the game to the
version 2.187 on Tuesday, November 22nd
. Please keep in mind that the date, time and content of the update are subject to change.

Pumpkin Hunt 2022
We have created pumpkin hunt 2022 event. All details will be provided soon in a separate announcement.
Questline Western Friday
We have changed requirements for Western Friday questline. From now it will be available every year from November 24th to December 5th. Please remember that questline is not repeatable.

Halloween Clown toy wasn't upgradable
Halloween Clown is now possible to upgrade, the same as the rest of the Halloween Clown's items.
Traditional Colombian rifle requirements
Traditional Colombian rifle had wrong requirements.
Carl Schurz's lederhosen
Carl Schurz's lederhosen were upgradable, however item is part of free set which shouldn't be upgradable. The setting was changed.
Update:
It is now also possible to choose Swedish as the language under settings, and you can also write in Swedish to support and get an answer in Swedish
We hope you like the changes this update brings to the game. As always we are looking forward to your
feedback
!
Best regards,
Your The West Team
Last edited by a moderator: