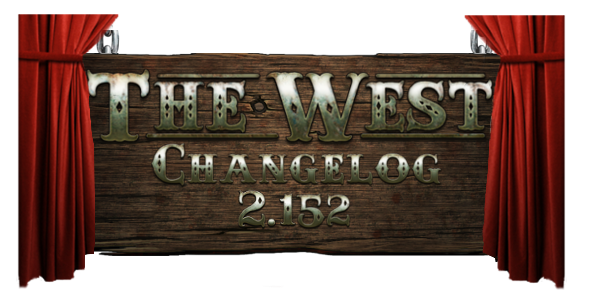 We are currently planning on updating the game to the
version 2.152 on Tuesday, June 22nd
. Please keep in mind that the date, time and content of the update are subject to change.

Soccer Event 2018 and 2020: Blue Card and Red Card
After the update we are going to add
Blue card
and
Red Card
to the
SHOP
.
You can use them to receive quest items in order the finish the questline. Of course, buffs and the collection cards containers can be also received from them.


The cards will be added on the day of the update.
They will cost 40 Bonds / Nuggets.
The items will be available in the SHOP until 26th June, 23:59.
For more information about what the items contains please check our old announcements.
Bill Brocius' revolver improvements
Based on players' request, the vigor bonus was changed to shooting.
+0.04 Strength (per level)
+0.03 Dexterity (per level)

+0.33 Building (per level)
+0.5 Shooting (per level)
+0.33 Repair (per level)

+25 work points for Work as an Undertaker
An empty jar
After the update, the item will be available in the SHOP for purchase for
28 Bonds / Nuggets
. If you have completed the Crafting Event 2021 you can use this item to craft more Innovative desserts.


A metal straw and a dessert spoon
The item did not disappear from the inventory after usage.
Quest reward
Blue Team quest had the experience bonus as a reward given twice.
Blue cowboy hat
The item's dexterity bonus was +0.28 per level instead of +0.028 per level.
Soccer Event repeatable quests
We fixed a bug when all repeatable quests were available at the same time for some players.
We hope you like the changes this update brings to the game. As always we are looking forward to your
feedback
!
Best regards,
Your The West Team
Last edited: