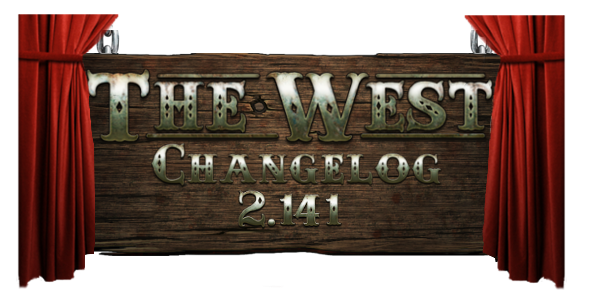 We are currently planning on updating the game to
version 2.141 on January 20th
. Please keep in mind that the date, time and content of the update are subject to change.

Santa's set
Santa's items are auctionable.
Easter's sets
Cardsharper's, Bounty hunter's, Station manager's and Locomotive engineer's can be sold to the trader.
Fair set
Fair items and set bonuses are now improved and are calculated per level.
Sleepyhead set
Sleepyhead set has a higher regeneration bonus.
Angus McGuffin
You can find 8 new Angus's quests

Clown's shoes didn't appear in the traveling fair
For a while, Clown's shoes were not obtainable as a reward from the traveling fair. From now on you have a small chance again to receive it.
We hope you like the changes this update brings to the game. If you wish to leave any feedback about this version, please leave a comment
here
!
Best regards,
Your The West Team