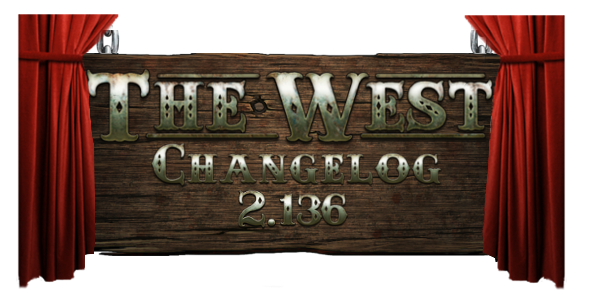 We are currently planning on updating the game to the
version 2.136 on October 20th.
Please keep in mind that the date, time and content of the update are subject to change.

Angus Quests
Based on our players' requests we change the quest limitation. Every quest can be done only once in a day of availability.
Gentlemen's and Mexican's sets
Gentlemen's and Mexican's sets have been improved.
New Achievements
We have added new achievements:
no
Category
Achievement name
Description
Reward
Achievement points
Icon
1
Quests
Literary man
Complete 750 quests
400

2
Quests
Storyteller
Complete 1000 quests
500

3
Quests
William... William who?
Complete 1500 quests
Lincoln's tailcoat
Title: Graduate
600

4
Quests →Repeatable quests
Have we met before?
Complete 1500 daily quests
175

5
Quests →Repeatable quests
I'll have the usual, please
Complete 2000 daily quests
200

6
Quests →Repeatable quests
Always the usual round
Complete 3000 daily quests
225

7
Quests →Repeatable quests
Stick and move, stick and move
Complete 4000 daily quests
250

8
Quests →Repeatable quests
Saloon slave
Complete 5000 daily quests
275

9
Quests →Repeatable quests
Production line
Complete 6000 daily quests
Recipe Book
300

Achievements
"Happy birthday The West" and "A friend, a good friend" achievements have been in 2 different categories at the same time.
We know that the duels bug hasn't been fixed yet, the developers are working on solving it a soon as possible.
We hope you like the changes this update brings to the game. As always we are looking forward to your
feedback
!
Best regards,
Your The West Team