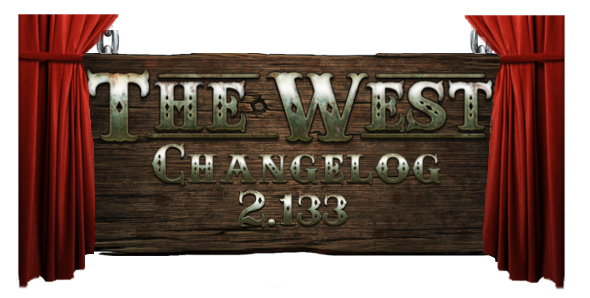 We are currently planning on updating the game to
version 2.133 on September 8th.
Please keep in mind that the date, time and content of the update are subject to change.

New pretzel chests
We prepared new chests with pretzels that can be used as Awesomia Fort Battle rewards prepared by the team. There are chests with:
25 pretzels
50 pretzels
100 pretzels
200 pretzels
400 pretzels
The West main events
We have added a percent of chance to the main event window. Right now, you can see a general chance of getting an item based on all 4 categories.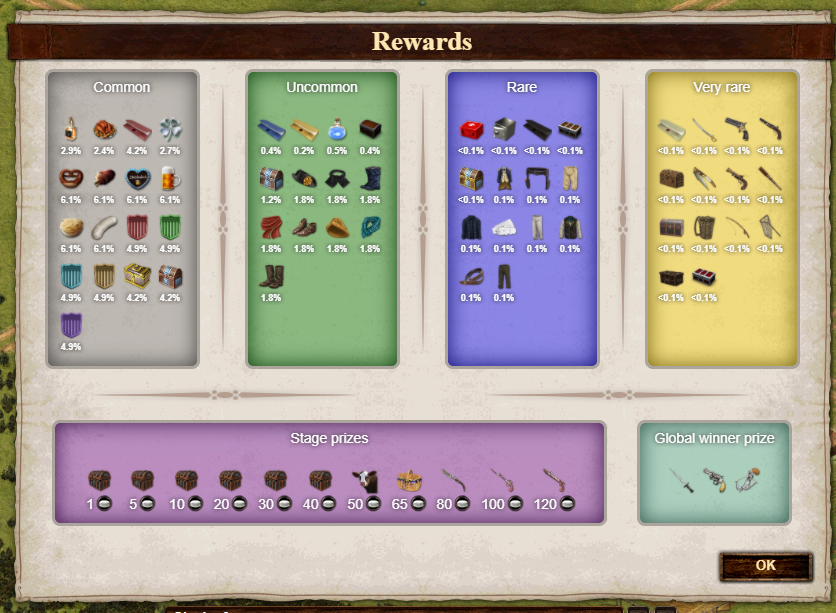 DoD hat avatar
The DoD original hat avatar part was a bit too far from the head.
We hope you like the changes this update brings to the game. As always we are looking forward to
your feedback
!
Best regards,
Your The West Team