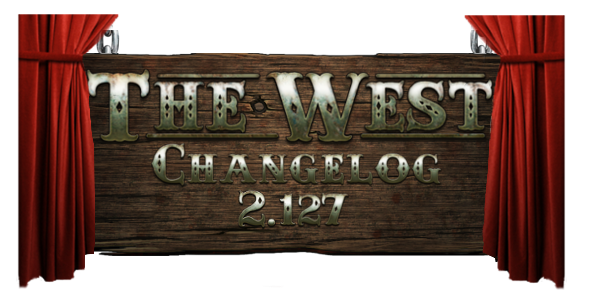 We are currently planning on updating the game to
version 2.127 on June 16th.
Please keep in mind that the date, time and content of the update are subject to change.

Trader availability adjustment
Angus McGuffin changed his mind and decided to settle down. He will remain with us permanently.
Set naming adjustments
Set names have been unified. If a given set contains only clothes and shoes it will now use the name in the "Name's clothes set"-pattern. For example "El Gringo's set" is now called "El Gringo's clothes set"
Additionally, we have recently updated our Beta with changes to the balancing between resistance and damage in fort battles. Help us make the best possible changes by
visiting, playing, and leaving your comment on the changes
! We have also published the new formula and created a feedback thread on our event server forum, please
let us know your opinion
.
If you wish to leave any feedback about this version, please leave a comment
here
!
Thank you for playing The West!
Sincerely,
Your The West Team