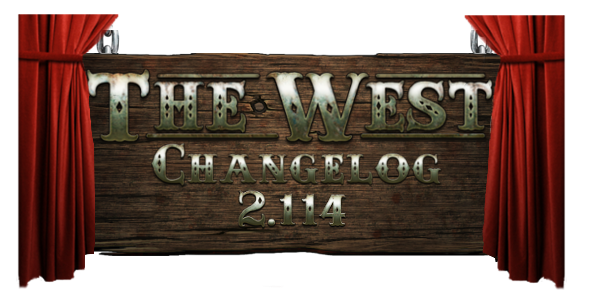 ​
We are currently planning on applying the patch to
version 2.114 on Tuesday, November 26th.
Please keep in mind that the date, time and content of the patch are subject to change

Day of the Dead items
The Vaquero's and Musical cowgirl's items are now upgradable, auctionable and tradable.
Musical Cowgirl belt improvement
We have added one more skill to the musical cowgirl belt item bonus.
Small quests improvement
Repeatable Halloween and Day of the Dead quests had a different time requirement from the main stories: "A western nightmare" and "Day of the Dead".



Baker's shirt is not auctionable
The item Baker's shirt wasn't auctionable.
Alternative landing page
The alternative landing page seems to broken. It is not possible to register an account via an alternative landing page.
Wrong quest hint
Quest "Get ready" (The Headless Horseman) hint guides player to Burnham City, but the next quest is available in Jacksonville.
If you wish to leave any feedback about this version, please leave a comment
here
!
Thank you for playing The West!
Sincerely,
Your The West Team