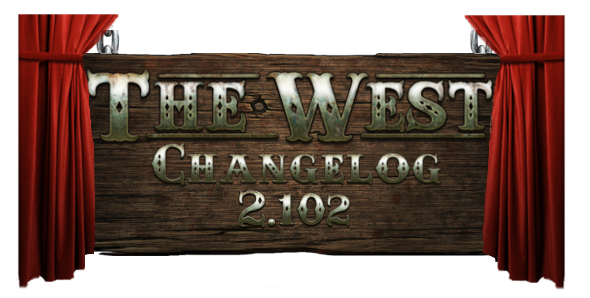 ​
We are currently planning on applying the patch to
version 2.102 on Wednesday, June, 12th.
Please keep in mind that the date, time and content of the patch are subject to change.

The town name
We know, that for you it is important to know if you're in your own town or a foreign town when you use the market. For that, it'd be nice if the town name could be added to the market window title. And this is what we did. We hope you like it.
The questline: The avenger
It was possible to finish the questline "The avenger" and receive achievement without finishing the quest "Red hand".
Questline Education
We have updated the content of two quests related to skills needed for fort battles and jobs.
Civil War Story
Late Spring and early Summer is the best time to renovate your house. The plan was to paint the walls, refresh the rooms, clean the garden...
However, while nailing a new shelf to the wall, you by accident found hidden storage. In this storage, there is a very small glass container with parts of letters. The letters look pretty old...
Soon we will run a community event about the Civil War. You can find more information
here
.

​
Lucille Mulhall's achievement
The achievement "Meet the first cowgirl!" was not granted when the player has a lasso from the completed task and the remaining items from the store.
If you wish to leave any feedback about this version, please leave a comment
here!
Thank you for playing The West!
Sincerely,
Your The West Team