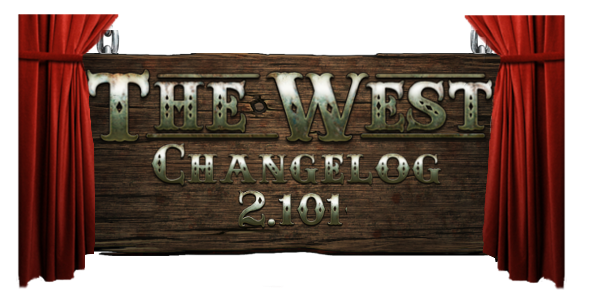 We are currently planning on applying the patch to
version 2.101 on Tuesday, May, 28th.
Please keep in mind that the date, time and content of the patch are subject to change.


Cancelling all actions at once
Do you know this feeling when you accidentally ordered 9 jobs, each lasting 1 hour instead of 15 seconds? Canceling each task can be annoying. That why we added a new special button for you and you can now cancel all tasks at once.
Easter Event sets
Phoebe Ann Mosey's, Tatanka's, J. McLaughlin's sets are now upgradeable, auctionable and tradeable.

​

A little Black Bear
The quest "The visit of "White Claw"" had a wrong access requirement.
If you wish to leave any feedback about this version, please leave a comment
here!
Thank you for playing The West!
Sincerely,
Your The West Team