The West Team
Community Manager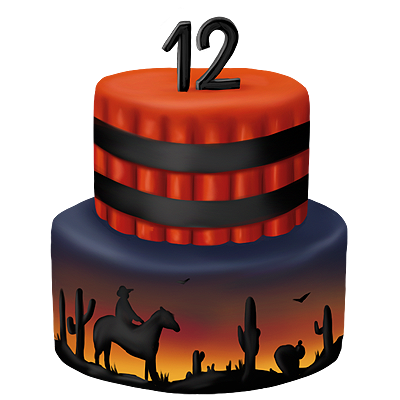 Howdy Cowboys and Cowgirls,
This week we celebrate our 12 anniversary. 12 years ago we started with YOU our adventure on a wild west prairie. Thank YOU! We want to thank YOU for being with us, for every feedback, for every criticism, and motivation to do more and more. On this extraordinary occasion, we have prepared for you a few surprises in May.
A special birthday bonus will run from May 1st, 03:00 will until May 8th, 03:00 (server time):
+50% luck at jobs
+50% drop chance
+100% Speed
+50% Energy regeneration
+50% Health regeneration
In May, a new questline will appear in which you will receive a wonderful cake made by Henry.
And then the mini crafting event will start, where you and your friends will bake your own cake.
THANK YOU
for being with us. See you in the game!
Your The West Team