The West Team
Community Manager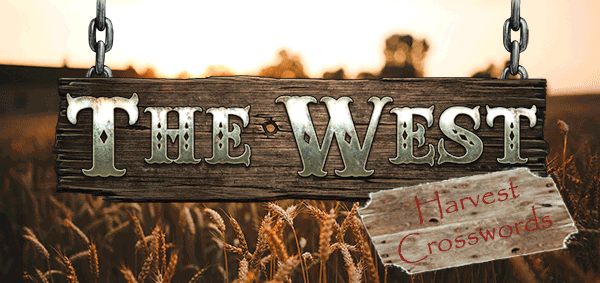 You are staring at the old newspaper in your hands, dreaming away, still annoyed that you could not find that one solution of your crossword puzzle, years ago.
It was a hot summer day that day. You've started working early that morning, thus you take a longer break than normal at noon.
You've started this summer day by harvesting the corn. Who doesn't like corn? Warm it up above the fire, with some butter on it, delicious! Or do you rather pop it while watching at the cinema of your local city?
Secretly you stowed some corn away for dinner that night.
Once this was done, it was time to harvest the tomatoes. Not tomatoes again! You always felt that harvesting tomatoes was the most dreadful job that had to be done. Tomato juice everywhere, it's just awful!
Time flew while working. Slowly the sun started burning your skin, making you look like a tomato, the irony!
You took a look at the sun, it must have been close to noon by then. You quickly prepared for the next phase of the day: wheat ear harvesting. You worked as hard as you possibly could to do as much harvesting as possible before it got too warm to continue harvesting that day.
Around noon you took your well deserved break under the big old oak in the yard. You started your lunch as always: a juicy apple together with a nice seasoned trout.
You almost forgot why you started so early that day: you still had that one crossword puzzle you never completed. It was the perfect time fill in the answers:
Howdy Farmers!
Take a break from harvesting to play our crossword puzzle about the
Craft of The West!
Fill in all the missing words to have a chance to win shiny prizes!
This contest will run from the
28th of August until the 3rd of September
.
Once this time window has expired, the The-West team will review all answers and randomly determine
3 winners
.
Those who
had correctly completed the crosswords
but were unlucky
not to be drawn
will receive
50 bonds
.
Besides these prizes,
all participants
will receive the usual
can of spinach
for their troubles.
Once you've found the solution of the puzzle, here is what you have to do to
submit your answer
:
The world where you would like to receive your prizes.
Put in the topic the solution of the crossword puzzle.
That's all folks!

Disclaimer:
Answers can be submitted until the 3rd of September, 23:59 or they will be considered invalid!
The-West team members are excluded from participation;
Every player can only participate with one account;
All prizes will be bound to the world you registered for on the answer topic;
The-West team members can always change the rules, prizes of this contest and exclude people of participation;
If you are excluded from participation you will lose all possible prizes;
Review of the Prizes:
1st place:


700 nuggets


50 bonds


1 Recipe of your choice


2nd place:


500 nuggets


50 bonds


3rd place:


300 nuggets


50 bonds


Other participants with the right solution:


50 bonds


Consolation prize for all the participants:


a Can of spinach
Have fun!
Your The West Team