[FONT=&quot]
Welcome to
The Capital Town of
[/FONT]
[FONT=&quot]Bounty's Ridge[/FONT]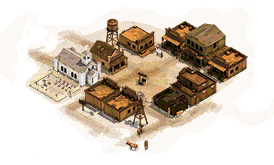 We are trying to become a bounty hunter town, In order to keep the west live by the laws of the west… Whatever they are!! In efforts to hunt or take down desperadoes and banditos on El Dorado's old west.
"Let's all have fun but, keep it far. Just because he/she is a little guy don't take them out just because they are their!"
Main Towns is Currently Looking for:
Builders, Soldier, Adventurer, Duelers,
and Bounty Hunters.
~~~~~~~~~~~~
We would like if you're an active player on a regular basic and that is wiling to stay with our town for the long hall, if you would like to join our town and/or interests.
Please telegram >>
GIP

(If you would like to join our town)
In El Dorado about joining the town.
Our Town Points

: 49606

Our Town Rank

: 81
Town hall 10
Residences 1
Bank10
Hotel 5
Gunsmith 11
Tailor 14
General store 13
Church 3
Sheriff 5
Mortician 1

NOTICE:
Please Keep in mind as a bounty hunter you may take some KO's and such but don't get mad just get them back when you're fully ready. Maybe you can slay one of the baddest ombre on the west.. But have fun that's what counts...
We located at the top right portion of the map (A1)

Near the GHOST TOWN Quest giver!!

​
Last edited by a moderator: